Day 1: Speaker Biographies:

Eng. Mohammed S. Bataineh, Chairman, AmCham Jordan; and Chairman, AmCham MENA Regional Council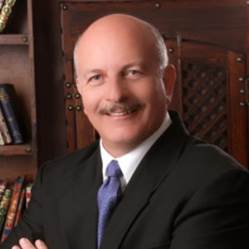 Eng. Mohammed Bataineh holds a degree in Architecture from the University of Texas. After working with Bechtel Corporation and Jafar Tukan Architects & Engineers in Amman, Eng. Bataineh founded his own company in 1982 and has been responsible for procuring, planning, managing and in some cases executing a variety of projects including multipurpose developments in the Middle East, the Far East and Europe.

In 1995 he led an international team of top developers and investors and produced a master economic development plan for the Jordan Rift Valley multi-modal industrial corridor from the Gulf of Aqaba to the Dead Sea.

In 2000 Eng. Bataineh became part of a team assembled by order of His Majesty King Abdullah II to come up with a vision and plan for developing the Aqaba region. The plan formed the basis of the Aqaba Special Economic Zone Authority (ASEZA) – an integrated development project adopted today.

Eng. Bataineh is a principal in the Yatagan Consortium which takes a lead on projects focused on the critical nexus of sustainable food, energy, and water in Jordan and the region.

As Chairman and CEO of AgriJordan, Eng. Bataineh headed the initiative that aims to create a paradigm shift in the agricultural industry in Jordan by pioneering the application of best practices that optimize water consumption, achieve higher yields and higher exportable quality of agriculture produce, and create local employment opportunities, using multi-span greenhouses, net-houses and an on-site grading and packing facilities. The company has started the roll-out phase and succeeded in forming strategic partnerships and alliances with farmers to create the necessary shift in the agricultural sector in Jordan.

Eng. Bataineh is a member of several business and professional organizations and is a founding member and current Chairman of the American Chamber of Commerce in Jordan, the Jordan Education for Employment (EFE) and is the honorary Chairman for the Awj Autistic Center. He also previously served on several boards including Bank al Etihad, and the Jordan Investment Commission (JIC).
Mr. Khush Choksy, Senior Vice President of International Development and Senior Vice President of Middle East and Turkey, The U.S. Chamber of Commerce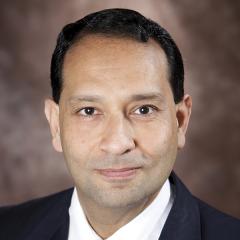 Khush Choksy is senior vice president of International Development and senior vice president of Middle East and Turkey at the U.S. Chamber of Commerce. In this capacity he overseas member services and fundraising across the International Division, in addition to leading the Chamber's programs in the Middle East, Turkey, and parts of Central Asia.

As head of the International Development Department, Choksy is responsible for member services across all the U.S. Chamber's companies that are part of its International Division. He is also responsible for fundraising across the International Division.

As head of the Middle East and Turkey Department, Choksy's responsibilities include oversight of several bilateral programs including the U.S.-Bahrain Business Council, the U.S.-Egypt Business Council, the U.S.-GCC Business Initiative, the U.S.-Iraq Business Council, the U.S.-Israel Business Council, the U.S.-Kazakhstan Business Council, the U.S.-Kuwait Business Council, the U.S.-Qatar Business Program, the U.S.-Saudi Business Program, the U.S.-Turkey Business Council, and the U.S.-UAE Program. Under his leadership, the Middle East portfolio has expanded to become one of the U.S. Chamber's largest international programs representing over 200 companies, many in the innovative sectors of the economy. Choksy also led the effort to integrate the U.S.-India Business Council into the U.S. Chamber.

Before joining the Chamber, Choksy was a director at Chemonics International. There, he led teams developing economic ties between the United States and the Middle East. He lived and worked in Jordan for seven years, and also lived and worked in India, Sri Lanka, and the U.K. Prior to that, Choksy worked for the Parsons Corporation, a large engineering and management services firm. He is a recognized thought leader on the role of international business in the global economy, and in particular in fast growing markets in Asia and the Middle East.

Choksy received his M.B.A. in strategic management from the Wharton School of the University of Pennsylvania and his B.A., magna cum laude, from Hamilton College. He lives with his wife and daughter in Chevy Chase, Maryland.
Mr. Tarek Tawfik, President, AmCham Egypt; The AmCham MENA Council Regional Secretariat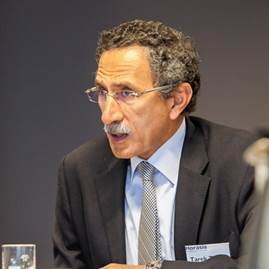 Tarek Tawfik currently serves as Chairman of Cairo Poultry Group. He is Vice Chairman of the Federation of Egyptian Industries, Chairman of the Egyptian Franchise Association, Deputy Chairman of the Egyptian Center for Economic Studies, and First Vice President of the Federation of Mediterranean Business Organization (BUSINESSMED). Tawfik is also a Board Member of the General Authority for Investments and Free Zones (GAFI), the Egypt Sovereign Wealth Fund, the Egyptian Countryside Development Company, the Egyptian Food Safety Authority, the Chamber of Food Industries, the Agricultural Bank of Egypt, the Egyptian National Competitiveness Council (ENCC), the Egyptian Poultry Federation, and the Ministry of Trade & Industry's Industrial Modernization Center, the Export Support Program, and the Export Development Authority.

Tawfik is heavily involved in additional organizations, including the Egypt-US Business Council, The American University Business School Advisory Board, The Egyptian Austrian Business Council, and The Egyptian Kuwaiti Business Council. He previously served as AmCham Egypt President and is heavily involved in the advocacy efforts of the organization's Committees.

He holds a bachelor's degree in civil engineering - Cairo University, a master's in engineering from California Polytechnic State University (Pomona), and an MBA degree from San Francisco State University.
The Honorable Henry Wooster, U.S. Ambassador to Jordan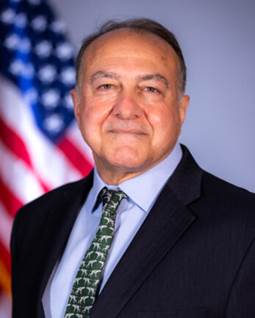 Henry Wooster was sworn in as Ambassador Extraordinary and Plenipotentiary to the Hashemite Kingdom of Jordan on August 27, 2020. He most recently served as the Deputy Assistant Secretary of State for the Maghreb and Egypt. He is a career member of the Senior Foreign Service. Previously, he was the Deputy Chief of Mission in Paris and Chargé d'Affaires, a.i. at U.S. Embassy Amman.

Prior to those assignments, he was Political Counselor at U.S. Embassy Islamabad. Other assignments have included Director for Central Asia at the National Security Council, Foreign Policy Advisor to the Commanding General, U.S. Joint Special Operations Command; Acting Deputy Assistant Secretary for Iran; Director of the Office of Iranian Affairs; Deputy Director of the Office of Provincial Affairs, Embassy Baghdad; Special Assistant to Deputy Secretary Jack Lew; Deputy Director, Office of Iranian Affairs; Iran Desk Officer; Political Officer, Embassy Moscow; Executive Officer, U.S. Mission to NATO; Desk Officer, the Office of Russian Affairs; Consul, Embassy Port-au-Prince; and Political Officer, Embassy Tbilisi.

Before joining the Foreign Service, Henry was an Army officer. He holds an M.A. from Yale University and a B.A. from Amherst College. He and his wife Laura Dallman have four children.
Diane Farrell, Deputy Under Secretary for International Trade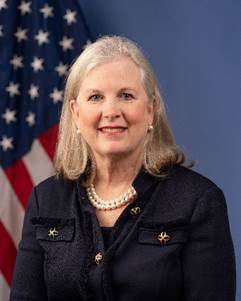 Diane Farrell is the Deputy Under Secretary for International Trade. In these roles, she plans, determines, and coordinates policy; directs the International Trade Administration; and oversees the daily operations of the International Trade Administration (ITA), which has an annual budget of $483 million with approximately 2,100 trade and investment professionals—based in more than 100 U.S. cities and 70 markets around the world.

She most recently served as the Deputy Assistant Secretary for Asia, where she was the principal advisor to the Assistant Secretary for Global Markets on all matters concerning international economics, trade, investment, and commercial policy programs and agreements with respect to Asia. In this role, she also oversaw planning and execution of Commerce commercial diplomacy and export promotion strategies at United States Missions in Region Asia.

Previously, Ms. Farrell worked at the U.S. India Business Council (USIBC). As Executive Vice President, she oversaw business advocacy policy and government relations.

Prior to joining USIBC, Ms. Farrell served on the Board of Directors at the Export Import Bank of the United States (U.S. Exim Bank). A Presidential appointee, confirmed by the U.S. Senate, she was responsible for voting on transactions in excess of $10 million as well as significant policy matters. Her portfolio responsibilities included small business, India, Southeast Asia, and portions of Latin America. In addition, she was named a member of the White House Business Council. During her tenure at U.S. Exim Bank, India transactions expanded and diversified as aircraft sales and conventional and green energy projects, among others, led to India becoming the second largest country by U.S. dollar allocation in the bank's overall portfolio.

Before serving at U.S. Exim Bank, Ms. Farrell was elected as the First Selectwoman in Westport, Connecticut. Ms. Farrell also served as Chairwoman of the Southwestern Connecticut Regional Planning Agency Metropolitan Planning Organization that was responsible for federally funded transportation infrastructure in a vital commercial corridor.

Ms. Farrell holds a B.A. from Wheaton College Norton, Massachusetts with a degree in American Government.

H.E. Dr. Mahmoud Mohieldin, Executive Director of Arab States, International Monetary Fund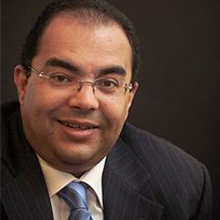 Dr. Mohieldin, is an economist with more than 30 years of experience in international finance and development. He is an Executive Director at the International Monetary Fund. He has been United Nations Special Envoy on Financing the 2030 Development Agenda since February 2020. He was the former Minister of Investment of Egypt from 2004-2010, and most recently, served as the World Bank Group Senior Vice President for the 2030 Development Agenda, United Nations Relations and Partnerships. His roles at the World Bank also included Managing Director, responsible for Human Development, Sustainable Development, Poverty Reduction and Economic Management, Finance and Private Sector Development, and the World Bank Institute; World Bank President's Special Envoy on the Millennium Development Goals (MDGs), the Post-2015 Development Agenda (later, the Sustainable Development Goals (SDGs)), and Financing for Development; and Corporate Secretary and Executive Secretary to the Development Committee of the World Bank Group's Board of Governors.

Mr. Mohieldin also served on several Boards of Directors in the Central Bank of Egypt and the corporate sector. He was a member of the Commission on Growth and Development and selected a Young Global Leader of the World Economic Forum in 2005. His professional experience extends into the academic arena as a Professor of Economics and Finance at the Faculty of Economics and Political Science, Cairo University and as a Visiting Professor at several renowned Universities in Egypt, Korea, the UAE, the UK and the USA. He is a member of the International Advisory Board of Durham University Business School. He also holds leading positions in national, regional and international research centers and economic associations.

Mr. Mohieldin holds a Ph.D. in Economics from the University of Warwick, United Kingdom; a Master's in Economics and Social Policy Analysis from the University of York, United Kingdom; a Diploma of Development Economics from the University of Warwick; and a B.Sc. in Economics from Cairo University. He also participated in high-level certification programmes at Wharton Business School of the University of Pennsylvania and Georgetown University. In 2018, the American University in Cairo conferred upon him the honorary degree of doctor of Humane Letters "in recognition of renowned attainments and achievements".

He has authored numerous publications and articles in leading journals in the fields of ics, finance and development in English and Arabic.
Session I: Leveraging MENA-U.S. Trade Relations to Bolster Economic Growth
Mr. Abdelhamid Mamdouh, King and Splading Senior Counsellor, and WTO Former Director of the Trade in Services and Investment Division

Hamid Mamdouh is a Senior Counsel at King & Spalding LLP and former Director of the Trade in Services and Investment Division of the WTO. Prior to that he was a Senior Counsellor in the Services Division and was the Secretary of the WTO Council for Trade in Services since the establishment of the WTO in 1995.  During that time, he was also responsible for legal affairs in the area of Trade in Services.  During the Uruguay Round negotiations his responsibilities included legal matters relating to the negotiation and the drafting of the General Agreement on Trade in Services (GATS). His previous positions in the GATT include:  Assistant to the Deputy Director-General of the GATT and legal advisor on GATT dispute settlement.  Prior to that he was a trade negotiator with the diplomatic service of Egypt.
Ms. Sonia Franceski, Director, Middle East Affairs Office of the United States Trade Representative (USTR)


Mr. Ali Moosa, Vice President, AmCham Bahrain; and Senior Country Officer, JP Morgan Chase Bank

Ali has 25 years of banking experience and is Head of the Central and Eastern Europe, Middle East & Africa region. In addition to his responsibilities across all business lines and governance for Bahrain branch, he is the head of Transactional Banking, which is part of the Corporate and Investment Bank unit covering Financial Institutions, Corporates and Public Sector entities within CEEMEA. Ali is accountable for developing and implementing growth strategies across J.P. Morgan's lines of business, leading regional management teams of J.P. Morgan offices and working in close partnership with senior leaders of the firm globally in building the firm's expansion strategies, in-country client franchises and product capabilities. Ali joined Chase Manhattan Bank in 1993 and has held a number of leadership positions at the firm. Ali is also a board member of a number of companies in Bahrain and has worked in the private sector for many years prior to his current role at J.P. Morgan.

Ms. Rym Bedoui Ayari, Vice President, AmCham Tunis; and Founder BCo Consulting (Nominated by AmCham Tunisia) (Confirmed)


Session Chair: H.E. Dr. Mohammad Halaiqa, Former Deputy Minister, Former Minister of Industry, Trade and Supply
Missing title and Bio
Session II: Investing in Healthcare for the Future
Dr. Ahmed Al-Mandhari, Regional Director for the Eastern Mediterranean, World Health Organization (WHO)
Dr. Ahmed Al-Mandhari was appointed as WHO Regional Director for the Eastern Mediterranean by WHO's Executive Board at its 143rd session and assumed office on 1 June 2018. A native of Oman, Dr. Al-Mandhari has made a substantial, positive contribution to the development and modernization of Oman's health system, which has witnessed qualitative improvements in recent years, particularly in areas such as patient safety.

A specialist in family and community medicine, Dr. Al Mandhari was Head of Quality Management and Development at Sultan Qaboos University Hospital from 2005 to 2006, followed by Deputy Director-General for Clinical Affairs until 2010.
In 2013, he was appointed Director-General of Sultan Qaboos University Hospital, later becoming Director-General of the Quality Assurance Centre at the Ministry of Health. Dr. Al-Mandhari has also worked as a senior consultant in family medicine and public health in Oman since 2009.
Riad Armanious, CEO, EVA Pharma; and Member of the Board, AmCham Egypt

Riad is a serial entrepreneur that strives to empower the fight for health as a human right with a focus on Africa. He heads the Eva group which is one of the leading pharma and personal care organizations in the MENA region. Riad is an active member in the YPO (Young Presidents Association), Vice chairman of the Egyptian Industrial Chamber of Pharmaceuticals, founder and former president of the Association HBS alumni in Egypt. Moreover, Riad is the founder and a member in the "T20" foundation, a non-governmental organization that focuses on utilizing the knowledge of highly educated youth to develop people for social and economic improvement. Riad has a Bachelor of Pharmacy from Cairo University and an MBA degree from Harvard Business School.
Mr. Salah Mawajdeh, Vice President of Regulatory and Medical Affairs, Hikma Pharmaceuticals.

Session Chair: Ms. Rasha Shammout, Manager, Pfizer

Rasha is currently Pfizer Jordan Site Lead, she has more than 14 years of experience in Pfizer in pharmaceutical sales operations and marketing, she is also the project lead of the covid 19 vaccine in Jordan.
Rasha Hold a bachelor's degree of pharmacy from university of Jordan in addition to a master's degree of Human Nutrition and Dietetics from University of Jordan, and a PhD degree from the same university with Epidemiological Studies and Nutrition major.
Session III: Economic Growth through Digitalization & Innovation
Mr. Khaled Abdel Kader, Co-Chair AmCham Digital Transformation Committee, and CEO, Klayytech

Ms. Hala Siraj, Managing Director, TALABAT (Confirmed)

Mr. Hani Raad, Managing Director - Middle East & Africa Small Medium Enterprises and Emerging Africa at Cisco

As a Managing Director at Cisco, Hani leads the company's business in Sub Saharan Africa and the Small Medium Enterprises' business across the Middle East & Africa.

Hani leverages the company's technology leadership to support country digitization, innovation, prosperity, and social inclusion. Along with his team, he works in close collaboration with government bodies, regulators, public and private enterprises to develop a healthy technology ecosystem to shape a digital future for the region that opens a world of unprecedented opportunities, supporting their ambitions to deliver sustainable economic growth and create employment opportunities.

A transformational leader with over 25 years of broad experience in strategic consulting, management and business development working with global multi-National companies in the ICT industry. Prior to Cisco, Hani held various executive positions at Hewlett-Packard (HP), National Technology Company and LCC International. He is an executive board member of Lebanese American Chamber of Commerce, President of the Radio Amateurs of Lebanon, and Vice President of the International Amateur Radio Union R1. 

Hani is based in Dubai and holds Bachelor of Science Degree in Electrical Engineering from the George Washington University, Washington DC, and a Master of Business Administration degree from the University of Manchester.
Mr. Aiman Mazahreh, Co-Founder, CEO, Specialized Technical Services (STS), Jordan

With a BS Degree in Electrical Engineering from San Diego State University,USA, Aiman Mazahreh graduated in 1981 and has been active in the field of Technology ever since. In 1989, and after 8 years of working as a Computer Engineer, Aiman co-founded STS, the leading IT Solutions Provider in Jordan and the region, of which he is today the CEO.

Over the span of his career, Aiman has consistently been a strong advocate of the ICT sector in Jordan, and is today recognised as an expert and a leading authority on technology and its critical role in developing the Jordanian economy, and in positioning Jordan as an IT Innovation Hub.

Aiman is a recipient of The Decoration of the First Centennial of the Jordanian state; presented by His Majesty, King Abdullah II ibn Al Hussein, in appreciation of his contribution to the advancement and progress of the ICT Sector in Jordan.

Today Aiman is focusing on navigating STS's Digital Transformation Journey where he is driving STS's strategy to transform how the business operates and delivers value to all stakeholders, proving yet again the importance of solid leadership in delivering change.
Session Chair: H.E. Mothanna Gharaibeh, CEO of Fifth Advisory Service, Former Minister of Digital Economy and Entrepreneurship, Jordan.

Gharaibeh is the founder/ CEO of Fifth advisory services, which provides advice to several institutions in Jordan, Iraq, UAE, and Singapore. He is an executive board member of the Innovative SMEs and Startups Fund (ISSF) of Jordan, which is US$100 million early-stage SME fund financed by the Central Bank of Jordan and the World Bank. As well as the head of the ICT and innovation committee in the American Chamber of Commerce in Jordan. In addition, Gharaibeh is a chairman of "Kun" Academy an e-learning education platform.

Gharaibeh served as the Minister of Digital Economy and Entrepreneurship in Jordan from 2018 - 2020. He was the youngest working minister in the cabinet at that time. During his service, he developed and launched Jordan's digital economy plan with 200 MUSD over 5 years to advance digital infrastructure, digital platforms, digital financial services, digital entrepreneurship, and digital skills. Prior to joining the cabinet, Mr. Gharaibeh led Ericsson Business, the Swedish Telecom, and Technology leader, operations in Jordan. He has extensive technical and business experience around the Middle East where he worked with Ericsson in Oman, Syria, Afghanistan, Iraq, and other countries in different roles and functions.

Prior to joining the Government in June 2018, Gharaibeh was a political and social activist, where he acted as a community leader amongst youth movements. He served on the board of the ICT Association, Justice Center for Legal Aid, and Taqaddam an initiative for an open, democratic, green, sustainable Jordan and initiatives for other community, educational and political initiatives.
Gharaibeh holds a bachelor's degree in Communications Engineering in Jordan and has attended executive courses at Harvard, Aspen Institute, and business leadership courses with Ericsson.